What to do with all the small plastic toys? Make some jewellery!
Start by getting super glue and jewellery making items, any hobby store will have them. It is super easy to glue earring backing on barbie shoes, or make broaches by gluing on small toys.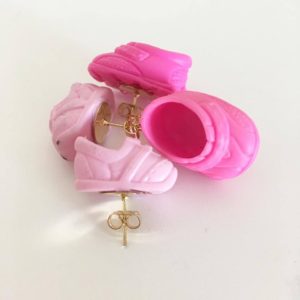 The earrings don't have to match, you can have a shoe on one side and a tiny book on the other, kids love quirky earrings. If you're making them as a gift for grandma then maybe make them match. You can also buy clip-on earring bases at the crafting store so that your kid can wear them. You can of course make rings using the same method. You will also find ring bases at your local crafting store.